You Don't Have to Take Our Word for It!

Here's what some of our satisfied customers have to say about Williams Automotive: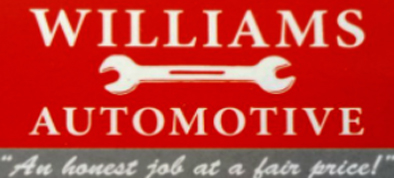 05/25/2023
I am new to the area and was recommended to Williams Automotive by a coworker. April and Scott run the best mechanic shop I have ever been to, and I do not mean that lightly. They are quick, thorough, and very reasonably priced. Scott is incredibly knowledgeable and upfront about different repair options, and I have observed an impressive range of cars entrusted to their repair: from family minivans to personal vehicles to modified trucks and high-end sports cars. I'm extremely grateful that my first mechanic shop in the area became my only mechanic shop; I won't be going anywhere else!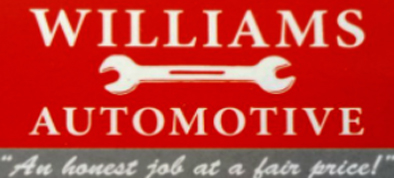 Electrical Services
05/23/2023
I came in to have my battery checked yesterday because after my oil change at Toyota two days ago I was told my battery needed service. The wonderful man who helped me at Williams Automotive popped the hood and asked me to take a look. The battery was fine. I'll be headed to Williams Automotive for future oil and maintenance for sure!!! Thank you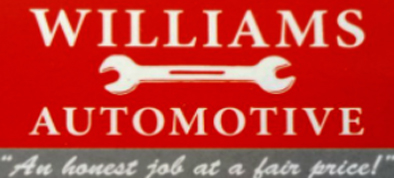 I have found my forever mechanic!
05/22/2023
Scott over at Williams automotive is the best! I'd taken my vehicle to 3 other mechanics before him, and never got my my problem fixed, only spent lots of money! Not only did he fix my problem, which was actually problems, plural but he has a really great attitude and is kind and patient and takes the time to explain everything to you. I definitely feel that he went above and beyond most business operators out there! It's the way it should be! And I will not go anywhere else! I'm a single parent of a disabled young child. And not being able to rely on my vehicle was a very stressful and unsettling thing to deal with. Thanks to Williams Automotive, I'm able to start my car whenever I want, LOL! Just the relief of knowing it will be okay now is amazing!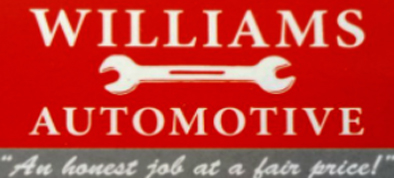 Excellent in every respect
05/22/2023
Once again, I got exceptional service from Scott Williams. Where other mechanics might go for the quick, easy (and sometimes expensively wrong) solution, Scott does the detective work necessary to get it right. I expect his knowledge and experience give him a big advantage. Best of all, he really does care about his customers. I discovered him through word-of-mouth recommendations by neighbors, and I now share their enthusiasm.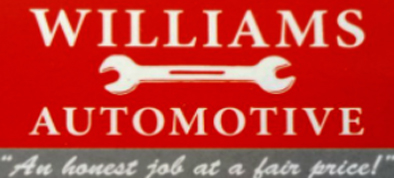 Engine Maintenance
04/26/2023
I thought that I needed to replace the belts for my engine but it turned out I only needed to get them adjusted. They did it for free. Very kind people, I appreciate them a lot.
Williams automotive was a great find. I interviewed a few places before ultimately choosing Williams. Scott the owner, was knowledgeable and his communication was appreciated. I have an older 1990's SUV that needed some engine work and it was done very well and quickly. I trust the work they do and would recommend them. If you live in Ventura, Oxnard, Camarillo and you need auto repair work you should go here. Bottom line.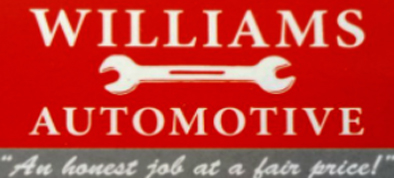 04/21/2023
Amazing work, price and service!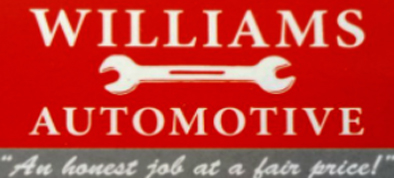 04/06/2023
Always do a great job at a reasonable price.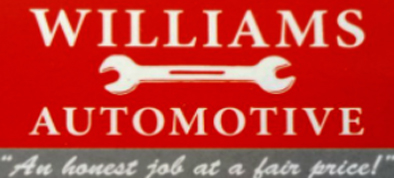 01/24/2023
Scott Williams has the best prices and best service in the county. Forget big brand and other quick lube mechanics. Make an appointment at Scott Williams.
Water got inside my engine after driving through a flooded street from the heavy rain. I got my car towed to William's Automotive after getting 2 recommendations from the Ventura locals (I am not familiar with the area). Robert helped save my car! I am forever grateful. They were extremely open and communicative about possible issues. They did the job quickly and did not overcharge me. Everyone else in the shop was very friendly. Thank you guys!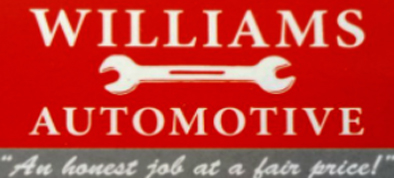 12/29/2022
I am pleased by the service I received at this shop. Personable and knowledgeable mechanics. It's now my go to auto shop for all my future service and repair needs.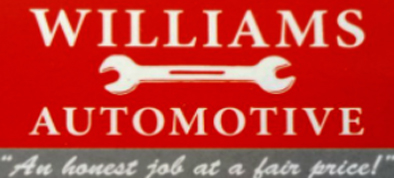 Electrical Services
12/23/2022
My truck was slow starting and so I stopped by unannounced to see if Scott and his crew might be able check it out. Scott was able to make himself available right away, determined I needed a new battery, and swapped it out immediately. It was messy b/c the leads were corroded and it would have been a serious pain if I'd taken it on myself. So thankful for excellent and friendly service!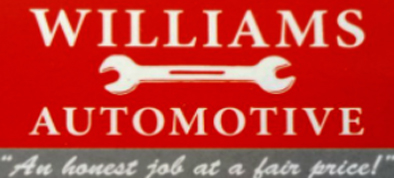 Quick Lube Services
12/14/2022
Had major oil leak turned out to be loose oil filter, NO CHARGE and even topped off the oil for free. Definitely the most honest auto repair shop around, recommend highly.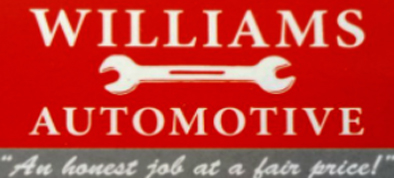 10/20/2022
Thank you Scott! I found Williams Automotive via Moms of Ventura on Facebook. Thank you for the recommendation! Great service! Courteous and very fair. The ideal mechanic of Ventura! I?m a first time customer and I can?t say nothing but great things. Thank you for fixing our starter problems.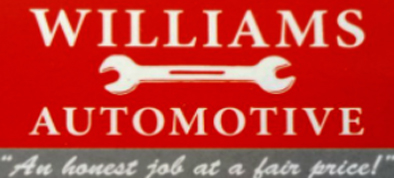 10/18/2022
I have nothing but good services with Scott at Williams Auto. I been going there for many years and many more to come.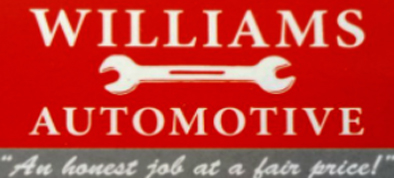 10/17/2022
Great place and car mechanics. Highly recommended!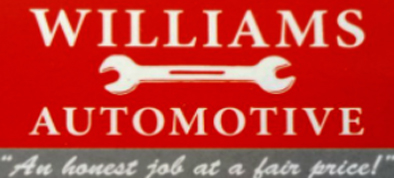 10/05/2022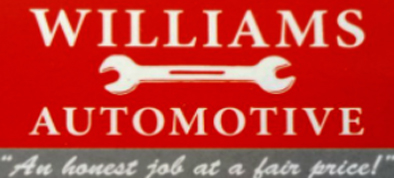 Engine & Transmission
09/22/2022
I've been going to William's for years, Scott and April have always provided the best service. They prevented me from having unnecessary maintenance/repairs after a dealership told me I would need $1,200 worth. When Scott checked my car I only needed a timing belt! I've been taking my vehicles to them every since that day. They're honest people and run their business with integrity.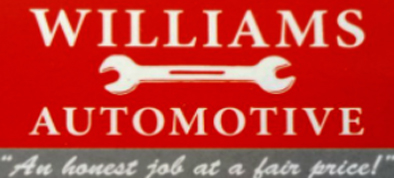 09/16/2022
Good service at a good price.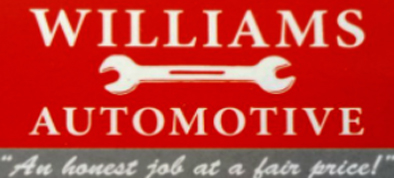 Ventura, CA
09/13/2022
There are great mechanics in Ventura, these guys are the best and super friendly.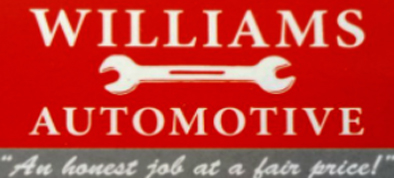 08/25/2022
Scott was very friendly and got my car done the same day. Thank you so much. Reasonable pricing as well.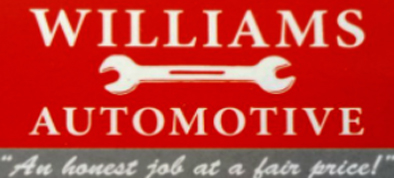 07/24/2022
Always fair and work done well.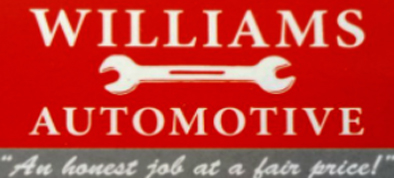 07/22/2022
New to town & my 2001 Tacoma was having a hesitation issue I couldn't figure out. Scott went above & beyond what I believe most auto shops would do to diagnose & repair. Honest, professional, excellent communication are just a few words to describe my experience. I'll definitely be back as the need arises. Thanks again Scott.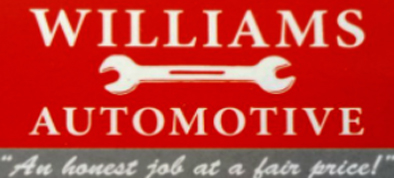 06/03/2022
Awesome Business and Service. 5 stars+++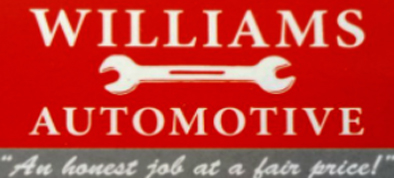 05/22/2022
You will not find a more honest mechanic. This is the best place to take any vehicle.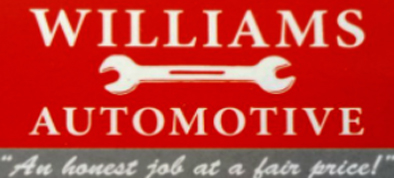 05/13/2022
Great quality service. I let Scott know the issue I was having with my vehicle. I let him know I was on a tight time schedule. Dropped off the vehicle in the morning as suggested. Scott had the repair done before lunch time the same day. Definitely will be a returning customer if the need appears.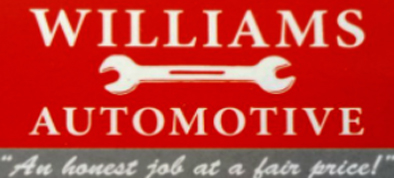 03/25/2022
Scott and team are honest, fair, and perhaps most importantly, kind. I'll never take my vehicle anywhere else. April is very friendly, helpful, and provides excellent customer service.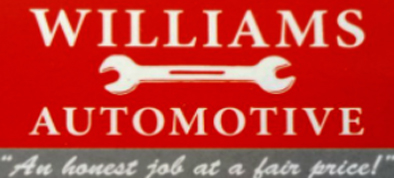 03/09/2022
I? needed a place to take my 2000 mustang and After being over charged and under serviced at other places, I can not afford a new one, and my car definitely has some issues with 250,000miles , Scott keeps me on the road. the first time I went to Scott was for an oil change and Scott found a small issue and fixed it for free and I instantly I got about 45 more miles to the tank then I had been. The last time I brought it in he did brakes, battery oil change and a few little things, and did a great job and quick too. But what was amazing is , that same week I got Covid and was sick and off work and quarantine for 10 days he went out of his way to help me get my car to me and offered to refund the labor cost of my bill until I was able to afford it! To top it off his first question to me while working to getting my car to me was always how are feeling? You doing ok? That was above and beyond to go this far for a customer, but Scott did! On top of that they have always been the best , honest and capable mechanics! They charge fair prices work fast, and are really good! They are the nicest caring people I?ve ever encountered. You will not find a better more honest and capable place to take your car then to Scott! They are truly great mechanics, honest , professional and good people. I?m grateful to have them as my mechanic! Thank you Scott and company!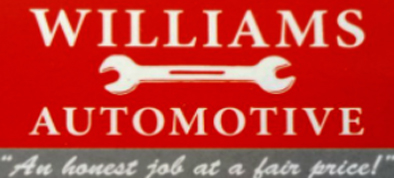 02/12/2022
Scott did an amazing job troubleshooting my rattling issue that mostly came about from another shop. He is straight to the point and very honest on the work that needs to get done. Prices are very reasonable and won't sell you on things that don't need attention, unlike other chain shops. If you're looking for a trusted mechanic, Williams Automotive is where it's at. I'm glad I found out about this place!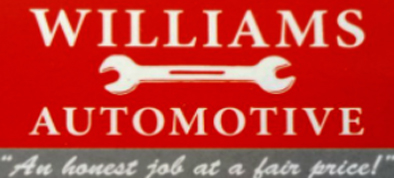 02/01/2022
They run a tight ship and everyone is a true professional at this shop.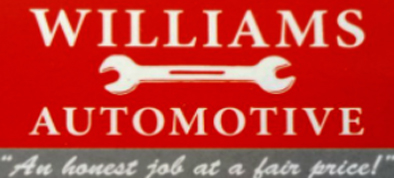 02/01/2022
We've been going to Scott for a few years now off and on and I cannot say enough good things. Most recently I took my car over after failing the smog and an unsuccessful self repair and he not only went through great lengths to figure out the code and make sure everything was running well so I could pass and not delay my registration any further. The team is always kind, professional, fair, and honest. You really can't ask for more. Sincerest thanks.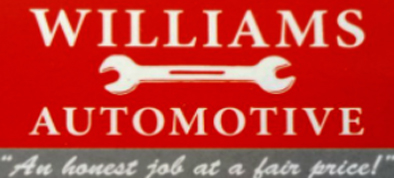 01/21/2022
Already take great care of my cars.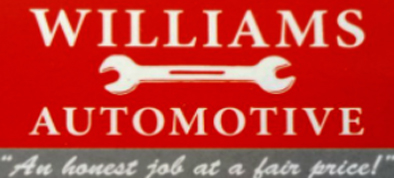 01/21/2022
Scott Williams Auto is the absolute best! I recommend to everyone!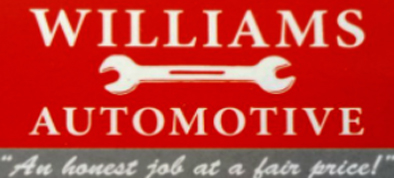 01/06/2022
Upon turning on and backing my vehicle out of my garage, first thing New Years Day morning, I found myself in need of a mechanic when my ABS, ASC Off, Brake, and Check Engine warning lights suddenly lit up my dashboard like a Christmas tree. I had previously been allowing my car to sit out in the rain for the week prior because it essentially seemed like an opportunity for a free car wash... I had a mechanic I loved in Santa Clarita, but I live too far away to take my car there now. So, I looked online and found what appeared to be a good, local shop with fantastic reviews. When all was said and done, I was quoted over $3,000 to fix my vehicle. My car has low mileage, I have only had it about nine months and have driven it less than 10k miles, and I still owe money on it. When all was said and done: I felt like I was being misled, had a very bad experience and things were not adding up to me. I was referred to Williams Automotive by a local transmission shop, my brother, and a close friend who has gone to them for years. They were able to think out of the box, actually look into the issue and my vehicle to help me find a solution instead of just gouging me for as much money as possible, and get all of the code errors to turn off. Not only that, but they were able to have a conversation to explain what was going on, discuss my specific vehicle issues, tell me what could possibly happen next, etc, I will definitely continue going to William's Automotive and referring them to anyone out here in Ventura. Thank you!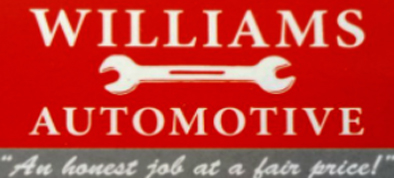 11/14/2021
Experts in auto care. Does perfect work and is honest about what's needed now and what can wait.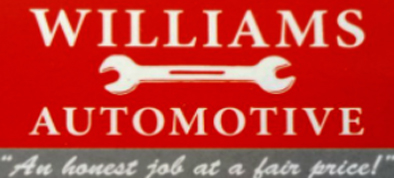 10/29/2021
Good service good prices recomded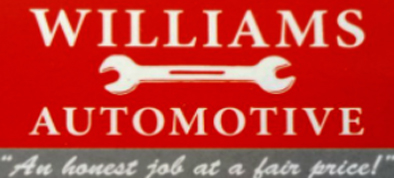 10/27/2021
Found my new mechanic! I initially went in for a spark plug replacement and had a couple of questions about a brake fluid flush and coolant replacement (both things my former auto mechanic father suggested I have done) and Scott recommended against both, saying I didn't need them yet. He showed me the levels they were at and where they needed to be for them to recommend the service. Very honest and didn't push for me to have something done that didn't need to get done. The price was extremely reasonable for the service and my car was done in under 3 hours! I even got a text when it was ready for pick up. The lady in the office and all those who have answered the phone were super pleasant to talk to. I will be recommending this place for a long, long time!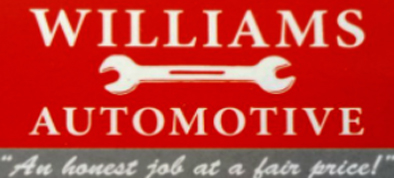 09/29/2021
Expert service; Quality human!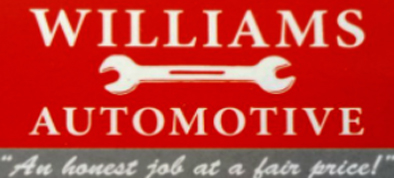 09/21/2021
Best auto service anywhere, and I'm not alone in saying so. They have a long-standing positive reputation! Friendly, efficient and honest. Scott runs a top notch auto repair shop!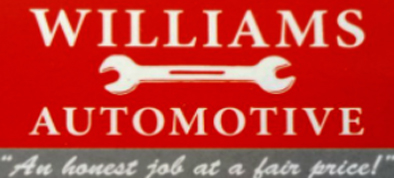 09/07/2021
The service is excellent, timely and affordable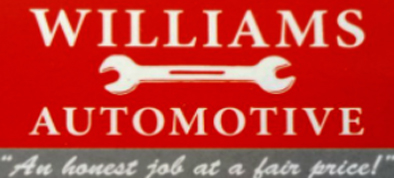 08/16/2021
Best car mechanic ever!!! They take great care of your car. Best customer care you will ever find!!!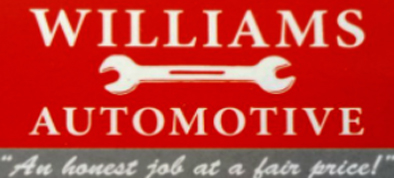 07/20/2021
Fabulous!! Got me right in. Took time to look over my vehicle and discuss my questions!!!! Very happy with the customer service !!!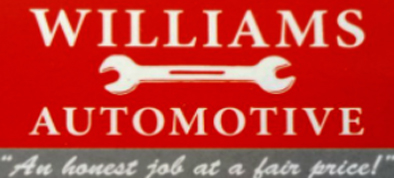 07/01/2021
Hands down one of the best automotive diagnostic and repair facilities in Ventura County.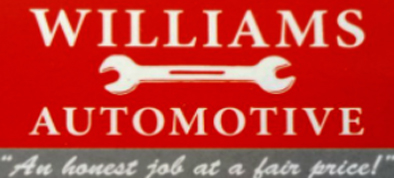 06/29/2021
I have been bringing my truck to Williams for at least 10 years now. They have done everything on it from oil changes to putting in a new motor. No matter what goes wrong with my vehicle I am confident Williams Automotive will be able to fix it quickly, and for a fair price. The quality of work is the best you can find. If you want to find a honest shop that will get your car back on the road, Williams Automotive is the best around.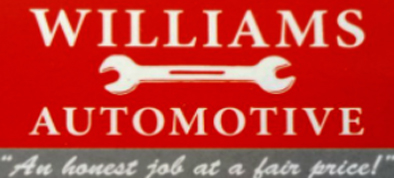 06/28/2021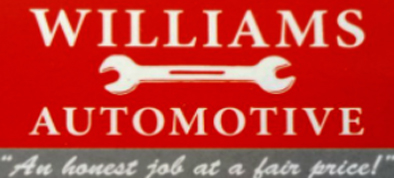 05/08/2021
Always honest, always fair. Would recommend him to anyone!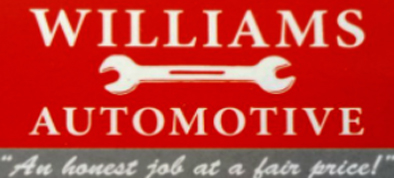 04/17/2021
Best workers. Scott is absolutely a nice person. Always does excellent work. Hi April.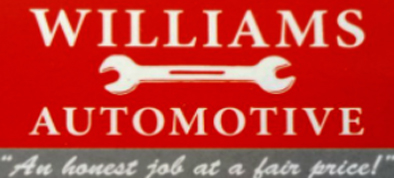 04/15/2021
Honest, friendly, reliable.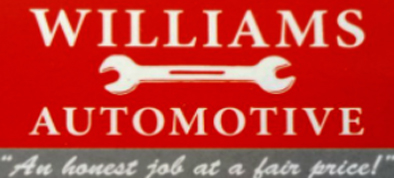 04/13/2021
Fair, honest, great group of guys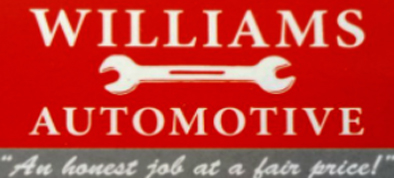 04/06/2021
Scott is the best been going to him for 15 plus years,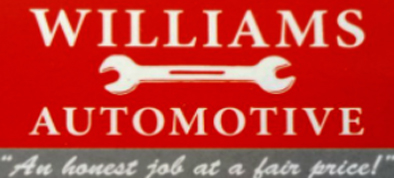 04/02/2021
I came to Williams automotive because my car was making a noise. By the time I got there it was barely making the noise, it almost ended like a muffler that had gone bad. But he is the best mechanic and within 5 minutes figured out that it was a sliding lever in my starter, a flywheel that was making the noise. I brought my car down there and within 10 minutes he said can you leave your car and it was fixed 2 hours later. It's very helpful for a single mom with children to be able to get her vehicle fixed so quickly. I highly recommend taking your vehicle here, he will not jip you, he Is the most straightforward, honest mechanic I've ever met.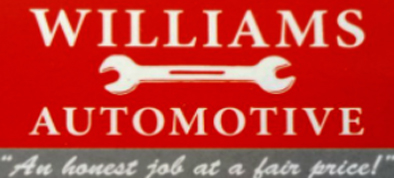 03/27/2021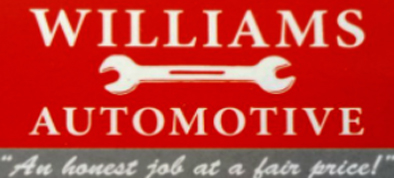 Ventura, California
02/26/2021
Hey there. I have a huge confession to make. It's something that's been bothering me for the last month. I recently brought-in my car to Scott Williams Automotive in Ventura for an oil change, like I always do. I noticed a survey questionnaire. So, I decided to quickly answer it. However, I answered "too" quickly, and checked just one star and not five stars. (I'm pretty dumb; I thought I had to check-off all five, one-at-a-time. Wrong!) I checked the first one and, boom(!), I got a thank-you for my response note. And that was it. I couldn't find anyway to correct it, etc. So...for the record(!)...one of the scores is really low, because I messed-it up. Also for the record, and the reason I'm even writing (now) is say (100%) clearly that Williams Automotive, the whole team, (including and especially April and, of course, Scott) are one of the very best businesses I've ever dealt with *on anything. Most other customers know exactly what I'm saying. I absolutely recommend them, to everyone(!), ...5 stars are not enough! If only all businesses were like this.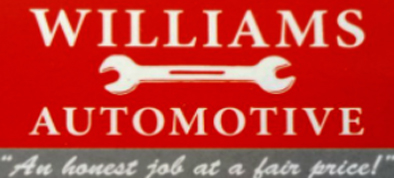 02/05/2021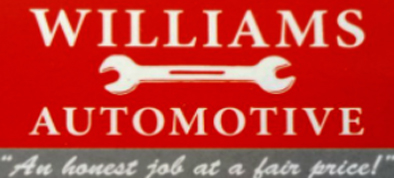 01/18/2021
Best professional mechanics in town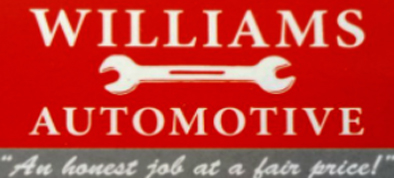 They are the most trustworthy mechanics around. Been going there for years. Highly recommend them!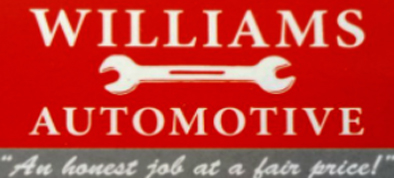 Two thumbs up! Without a doubt ROCK STARS work here.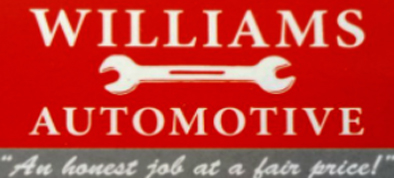 Great service at a great price.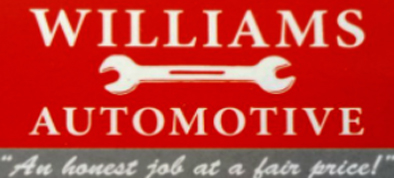 Very friendly and won't sell you anything you don't need.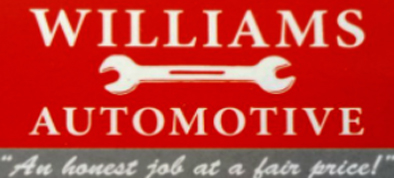 I was recommended to Williams by 3 independent people who did not know one another and each sang the praises of the professionalism of this auto repair company. Integrity seems difficult to find in the auto repair world, they've got it!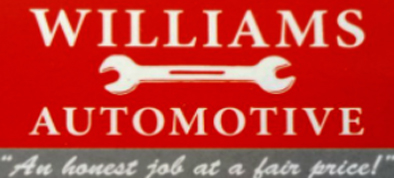 Reasonable rates. Fast, friendly service.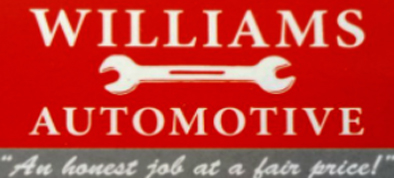 Life savers! Williams takes amazing care of me. Top notch service with honest and reliable people. So happy I found them, highly recommend!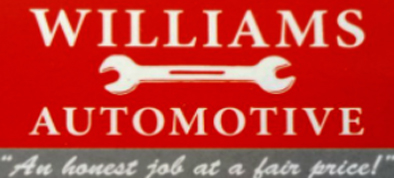 Scott Williams is the only honest mechanic I've ever met. I've been going to him for years and he will actually send me away telling me I don't need anything yet. Recently, I went to another place to get my brakes fixed and they told me that I should replace all of my brakes for $600. I then went to Scott and he said they didn't need to replaced - simply lathed down. It cost me much less. Honestly - best mechanic ever! You won't regret going to him and he will look at your car for free just to tell you if something is wrong. Not many mechanics do that nowadays.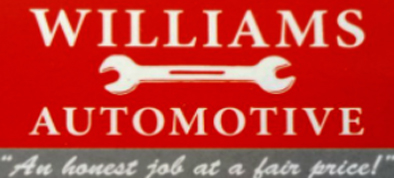 Great place for car repairs. Staff is knowlegeable, courteous, trustworthy, and very respectful. Great people to do business with.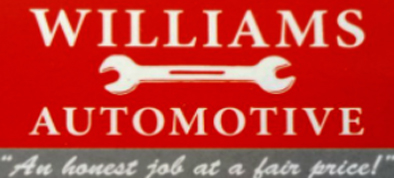 Stopped by for an oil change. They were very quick, friendly and professional about the entire thing. Prices are very reasonable ($20 for an oil change and quick checkup, if you bring your own oil and filter) and they do a great thorough job, giving me a heads up about an impending problem that I didnt even knew I had with the front axle. I just recently moved into the area, and I know my car is going to need a decent amount of babying due to its age. It looks like Williams Auto is a solid choice to make my regular car mechanic shop.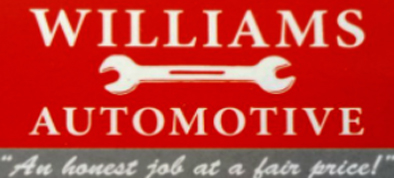 Got my fan assembly done last year no issues.. ac works amazing now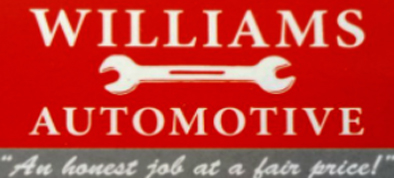 These folks are amazing. I was searching for an automotive service center closer to my house and when they popped on Google with 5 stars, I was nervous but hopeful. I've been ripped off before, so I was cautious calling in for an oil change. I dropped my car off at 8:30am and was so surprised when I got a call at 10:15am that it was ready to pick up. I was expecting to wait much longer, but they were quick and courteous and the price was so reasonable! They even put the hubcap of one of my rear tires back on for me! This is definitely my new go-to place and I really appreciate everything they've done!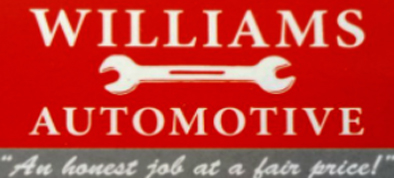 Excellent. Scott is very kind, fair, knowledgeable, speedy, and honest. He checked and diagnosed a couple minor problems without charging at all. Only charged what was necessary and no more. The dealership wanted to charge me $300 just for a diagnosis or the issues. I feel confident coming here for any car repair needs in the future.
Discover More About Reviews and Repair Services At Williams Automotive in Ventura

Auto Repair Near Thousand Oaks
Auto Repair Near Oxnard
Signs That Your Car Needs A Mechanic