You Don't Have to Take Our Word for It!

Here's what some of our satisfied customers have to say about Williams Automotive: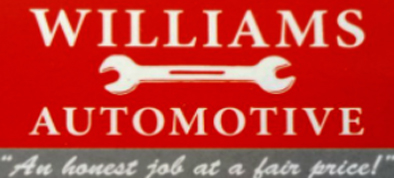 09/29/2021
Expert service; Quality human!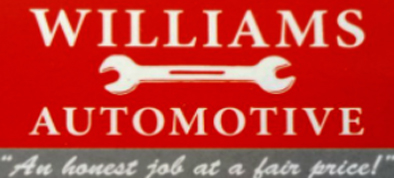 09/21/2021
Best auto service anywhere, and I'm not alone in saying so. They have a long-standing positive reputation! Friendly, efficient and honest. Scott runs a top notch auto repair shop!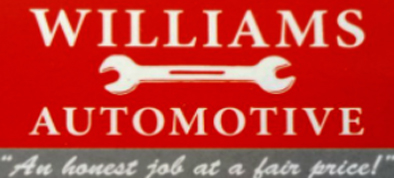 09/07/2021
The service is excellent, timely and affordable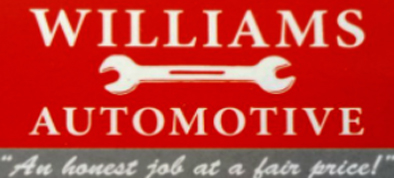 08/16/2021
Best car mechanic ever!!! They take great care of your car. Best customer care you will ever find!!!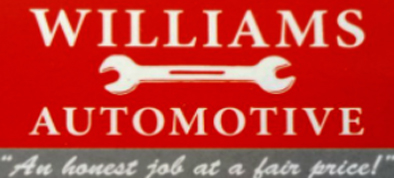 07/20/2021
Fabulous!! Got me right in. Took time to look over my vehicle and discuss my questions!!!! Very happy with the customer service !!!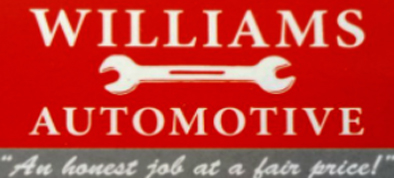 07/01/2021
Hands down one of the best automotive diagnostic and repair facilities in Ventura County.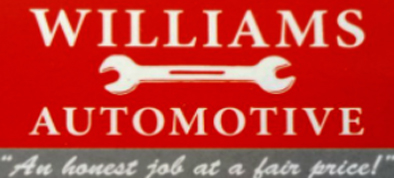 06/29/2021
I have been bringing my truck to Williams for at least 10 years now. They have done everything on it from oil changes to putting in a new motor. No matter what goes wrong with my vehicle I am confident Williams Automotive will be able to fix it quickly, and for a fair price. The quality of work is the best you can find. If you want to find a honest shop that will get your car back on the road, Williams Automotive is the best around.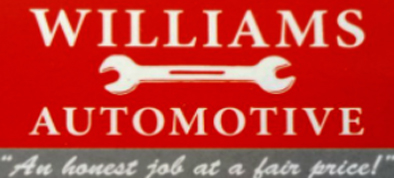 06/28/2021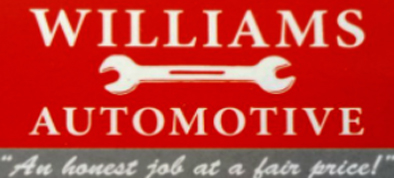 05/08/2021
Always honest, always fair. Would recommend him to anyone!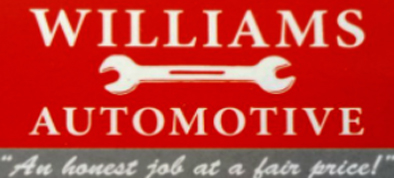 04/17/2021
Best workers. Scott is absolutely a nice person. Always does excellent work. Hi April.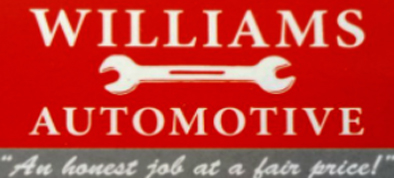 04/15/2021
Honest, friendly, reliable.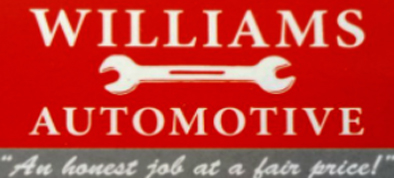 04/13/2021
Fair, honest, great group of guys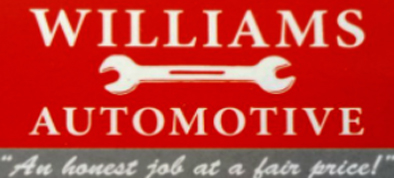 04/06/2021
Scott is the best been going to him for 15 plus years,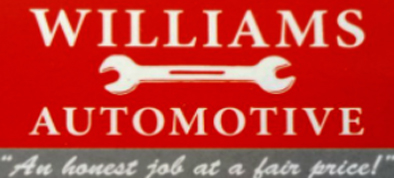 04/02/2021
I came to Williams automotive because my car was making a noise. By the time I got there it was barely making the noise, it almost ended like a muffler that had gone bad. But he is the best mechanic and within 5 minutes figured out that it was a sliding lever in my starter, a flywheel that was making the noise. I brought my car down there and within 10 minutes he said can you leave your car and it was fixed 2 hours later. It's very helpful for a single mom with children to be able to get her vehicle fixed so quickly. I highly recommend taking your vehicle here, he will not jip you, he Is the most straightforward, honest mechanic I've ever met.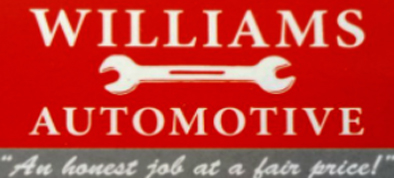 03/27/2021
Hey there. I have a huge confession to make. It's something that's been bothering me for the last month. I recently brought-in my car to Scott Williams Automotive in Ventura for an oil change, like I always do. I noticed a survey questionnaire. So, I decided to quickly answer it. However, I answered "too" quickly, and checked just one star and not five stars. (I'm pretty dumb; I thought I had to check-off all five, one-at-a-time. Wrong!) I checked the first one and, boom(!), I got a thank-you for my response note. And that was it. I couldn't find anyway to correct it, etc. So...for the record(!)...one of the scores is really low, because I messed-it up. Also for the record, and the reason I'm even writing (now) is say (100%) clearly that Williams Automotive, the whole team, (including and especially April and, of course, Scott) are one of the very best businesses I've ever dealt with *on anything. Most other customers know exactly what I'm saying. I absolutely recommend them, to everyone(!), ...5 stars are not enough! If only all businesses were like this.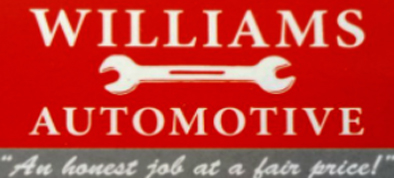 02/05/2021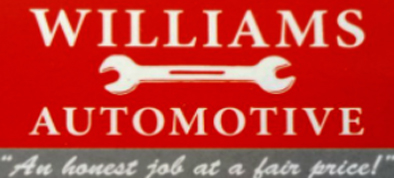 01/18/2021
Best professional mechanics in town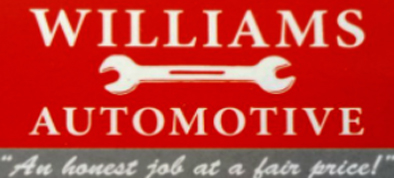 They are the most trustworthy mechanics around. Been going there for years. Highly recommend them!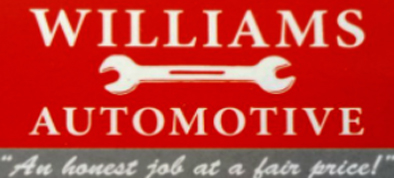 Two thumbs up! Without a doubt ROCK STARS work here.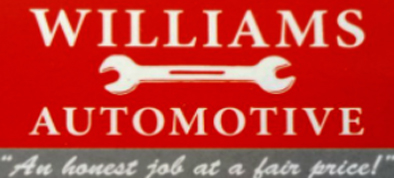 Great service at a great price.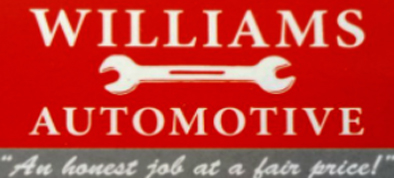 Very friendly and won't sell you anything you don't need.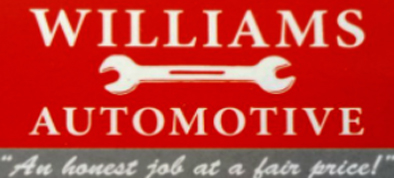 I was recommended to Williams by 3 independent people who did not know one another and each sang the praises of the professionalism of this auto repair company. Integrity seems difficult to find in the auto repair world, they've got it!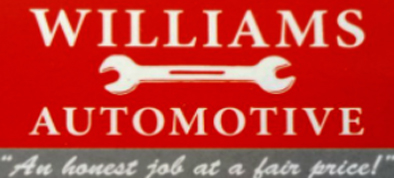 Reasonable rates. Fast, friendly service.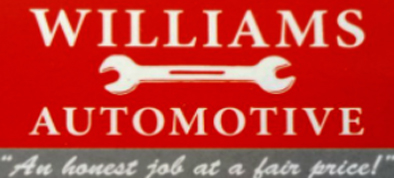 Life savers! Williams takes amazing care of me. Top notch service with honest and reliable people. So happy I found them, highly recommend!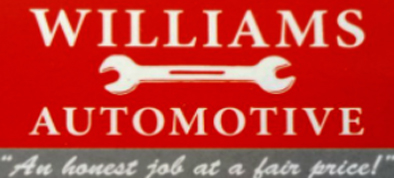 Scott Williams is the only honest mechanic I've ever met. I've been going to him for years and he will actually send me away telling me I don't need anything yet. Recently, I went to another place to get my brakes fixed and they told me that I should replace all of my brakes for $600. I then went to Scott and he said they didn't need to replaced - simply lathed down. It cost me much less. Honestly - best mechanic ever! You won't regret going to him and he will look at your car for free just to tell you if something is wrong. Not many mechanics do that nowadays.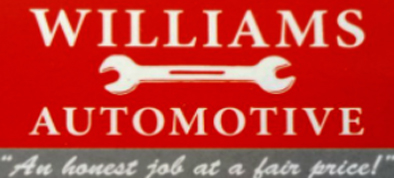 Great place for car repairs. Staff is knowlegeable, courteous, trustworthy, and very respectful. Great people to do business with.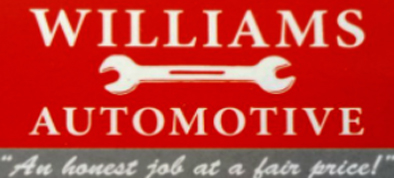 Stopped by for an oil change. They were very quick, friendly and professional about the entire thing. Prices are very reasonable ($20 for an oil change and quick checkup, if you bring your own oil and filter) and they do a great thorough job, giving me a heads up about an impending problem that I didnt even knew I had with the front axle. I just recently moved into the area, and I know my car is going to need a decent amount of babying due to its age. It looks like Williams Auto is a solid choice to make my regular car mechanic shop.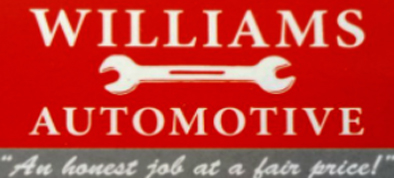 Got my fan assembly done last year no issues.. ac works amazing now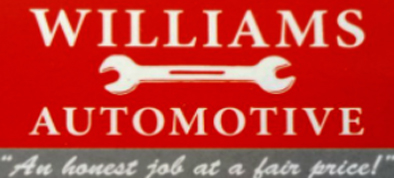 These folks are amazing. I was searching for an automotive service center closer to my house and when they popped on Google with 5 stars, I was nervous but hopeful. I've been ripped off before, so I was cautious calling in for an oil change. I dropped my car off at 8:30am and was so surprised when I got a call at 10:15am that it was ready to pick up. I was expecting to wait much longer, but they were quick and courteous and the price was so reasonable! They even put the hubcap of one of my rear tires back on for me! This is definitely my new go-to place and I really appreciate everything they've done!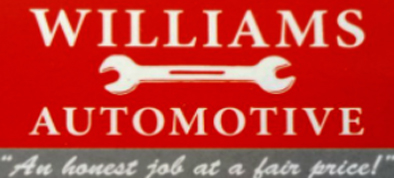 Excellent. Scott is very kind, fair, knowledgeable, speedy, and honest. He checked and diagnosed a couple minor problems without charging at all. Only charged what was necessary and no more. The dealership wanted to charge me $300 just for a diagnosis or the issues. I feel confident coming here for any car repair needs in the future.